A big "thanks" to those who joined the WV Kids' Health Partnership meeting last week! We appreciate and value your input. If you were not able to make it, we would still like to hear from you. Our org is meeting this week to plan for the rest of the year and for the next legislative session. We would like to know what your organization's priorities are and how we can help you as we move forward. This will help us focus our work and show us how we can work together, but not duplicate work. Please take this short survey and let us know how you feel! You will see that the option "other" is listed on several questions, let us know what we may have forgotten to add. If there is extra info you want to share, please do! If you have questions, don't hesitate to reach out. This survey is completely anonymous and will be open until Wednesday at 12pm. Take the Survey.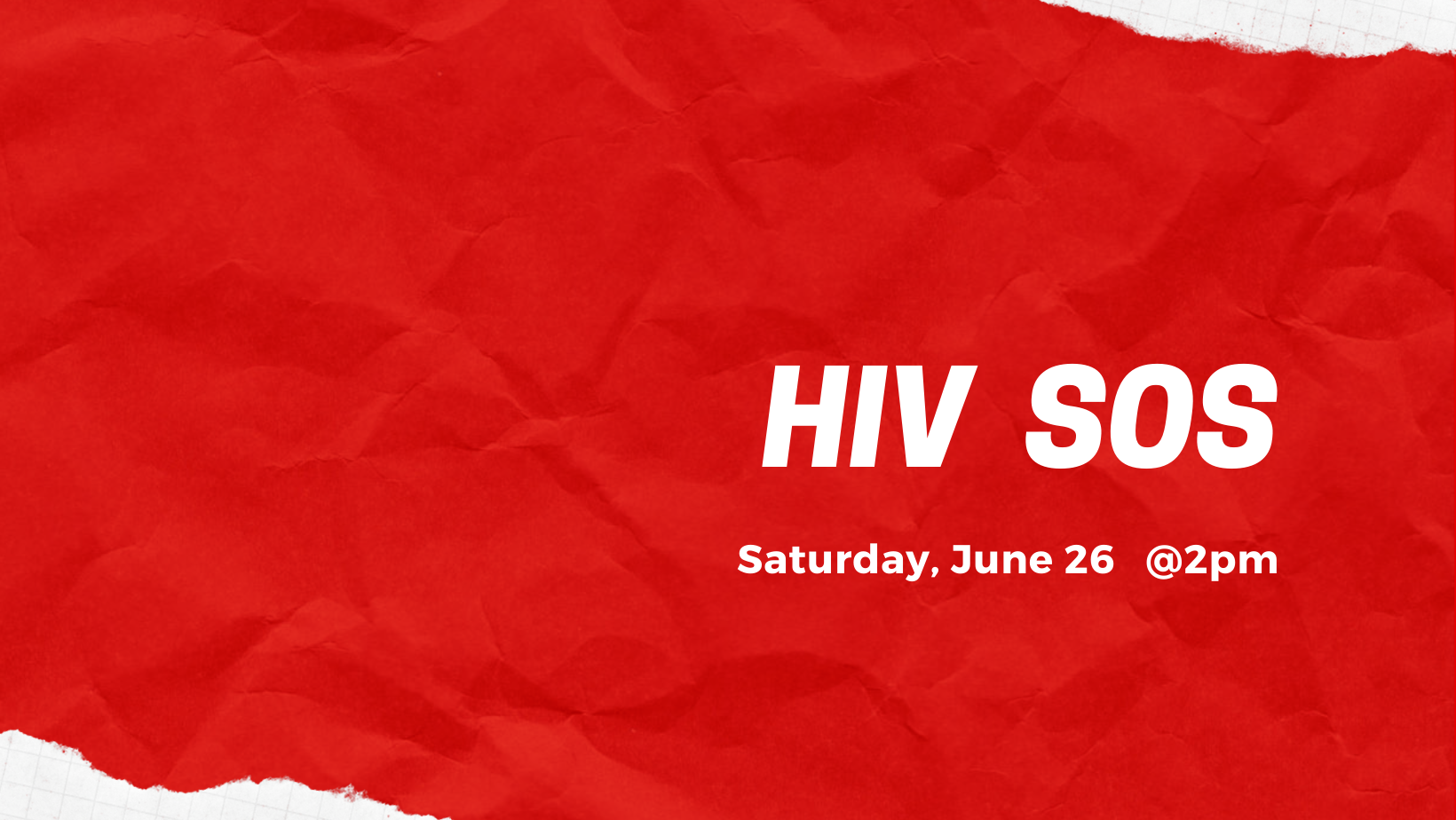 WVAHC is pleased to be asked to join the many organizations partnering for the HIV SOS event in Charleston. Join us on Magic Island as we declare a public health emergency. Please wear red for the aerial photo and rally. Food will be provided at no cost to you. For more information please contact:
[email protected]

Organizations partnering for this event:
 WV Center on Budget and Policy
 Kanawha Forest Coalition
 WV Citizen Action group
 Our Future WV
 Soar WV
 ACLU of WV
 Fairness WV
 Holler Health Justice
 Change Addiction Now 
 Sawbones
 WV Can't wait
 Rise Up WV
Our Story Collection Coordinator, Mariah Plante, has partnered with the WVCBP and they need to hear from you! If you or a family member are a person of color and enrolled in the Medicaid program in WV, please take the consumer survey. There is a separate survey for health care providers. If you have questions about this survey, would like to hear more about the "Elevating the Medicaid Enrollment Experience" project or would like to share your health care story, contact 

[email protected]

.


Provider Survey: Seeking input from health care providers, enrollment specialists, and others who serve low income communities in West Virginia regarding what barriers to Medicaid enrollment they most often observe.

Consumer Survey: Provide feedback on your Medicaid enrollment experience. Your response is confidential. Selected responses will be contacted for a paid interview opportunity by a member of our team. 
Save the date for WVAHC's annual Medicaid Summit! September 27th at the South Charleston Holiday Inn and Suites. You will have the option to attend the summit in-person or virtually. CEUs will be provided for certain professions. Registration and session information will be provided soon. For questions please contact:
[email protected]
or
[email protected]
If you have questions or comments please email

 

[email protected]

. 
Please feel free to reach out with suggestions or information you would like us to share with our partners!