First the bad seat, then the bad teeth
July 28, 2021
By Kathleen Stoll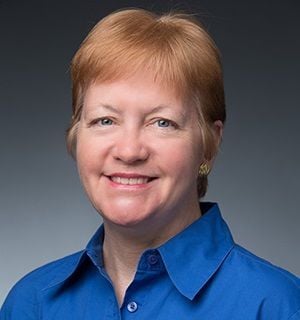 First the "bad seat" — that's my story. I wasn't seated in the saddle when my horse bucked and I ended up breaking 12 ribs. It cost me a couple nights in the hospital, a lot of pain and a big medical bill.
Between my deductible and copays, I quickly reached the out-of-pocket cap in my healthcare.govinsurance plan: $7,900 in 2019. If it weren't for the Affordable Care Act spending protections, my bill would have been much higher. On average, a night in a hospital can cost about $10,000. That doesn't include doctor bills, drugs, X-rays, etc.
And now the bad teeth. My friend John, who is on Medicare, developed a toothache. His dentist told him it was time to have a dental bridge. And a dental bill around $2,600.
We both did what a lot of folks do with a medical bill we can't pay: We used a medical debt credit card to fill in the financial gaps. Sure, 12 months of no interest sounds good — but if you are late or miss one payment, the debt skyrockets.
Now imagine if we had no health insurance. Anyone who is uninsured is truly one health crisis away from what can be devastating medical debt.
Which brings me to new research published in the Journal of the American Medical Association. Wrap your head around this figure: $140 billion. That is how much medical debt was held by collection agencies in this country in 2020.
And that's not counting all the medical debt. Not even close. It is just the medical debt that has been sold to collection agencies. It doesn't count when hospitals or providers pursue the debt with their own team of lawyers — adding legal fees to the debt and often successfully garnishing wages.
My medical debt — loaded onto a credit card — doesn't get counted toward that $140 million in debt collection. It would be categorized as credit card debt.
A health crisis is scary, but it is crazy that the resulting medical debt can be even more frightening.
There are some policies on the table in Congress that could help reduce medical debt. Two proposals could improve the situation for those of us who rely on
healthcare.gov
for health insurance:
Congress can act to lower premiums so more folks can afford at least some protection from medical debt by buying health insurance on healthcare.gov.
Congress can further enhance cost-sharing protections under these health insurance plans — lowering the out-of-pocket caps and restricting the size of deductibles and copayments.
For West Virginians on Medicare, Congress can add a dental and vision benefit to Medicare. The meager coverage available now, under some Medicare Advantage plans, does not come close to providing financial protection from dental bills or even eyeglasses for a senior or person with a disability living on a limited income.
Can our country afford these policy changes? Absolutely. We can allow Medicare to negotiate prescription drug prices and save $450 billion or more that could be reinvested in Medicare — lowering Part D prescription drug costs and adding a vision and dental benefit.
We can clean up our tax code so that the corporations and billionaires pay their fair share of taxes. Just one example: Raise the corporate tax rate on foreign profits from 11% to 28%, to equal the tax rate on domestic profits. That helps keep jobs from going overseas.
Speaking of skyrocketing, did you know that Jeff Bezos — the Amazon billionaire — paid no income taxes in 2007 or 2011? If Bezos can build a spaceship for fun, he can pay taxes like the rest of us working folks trying to make the payments on a used Ford F-150.
Consider this quote from the lead author of the research published in JAMA, "If you think about Americans getting phone calls, letters and knocks on the door from debt collectors, more often than not it's because of the U.S. health care system."
Now, think about our West Virginia congressional delegation getting phone calls, letters, email and knocks on their doors. All from working West Virginians demanding that they put working families and seniors at the top of their priority lists.
Kathleen Stoll serves as the policy director for West Virginians for Affordable Health Care (wvahc.org) and operates a policy and economic consulting business, Kat Consulting.